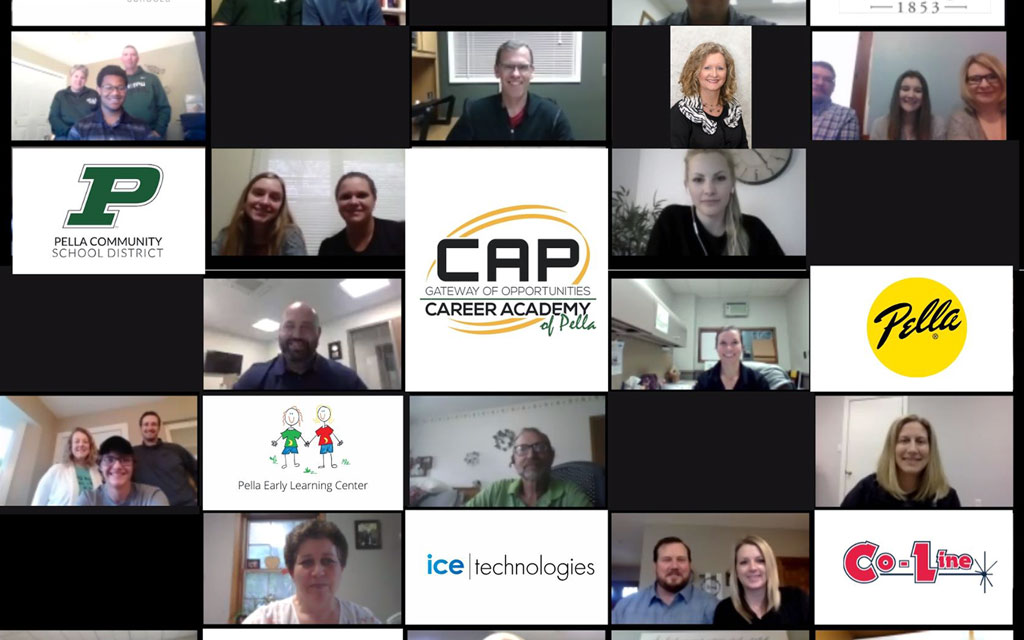 Career Academy of Pella hosted a virtual signing day on May 20 to welcome participants into a new and expanding work-based educational program in Marion County.
In total, 13 students from high schools in Pella signed letters with the U.S. Department of Labor to participate in apprenticeship programs in welding and engineering or made a commitment to information technology and early education certifications.
Students are paired with area businesses to enjoy paid employment while earning post-secondary credit for the training to apply toward a degree.
"This is a collaboration that is positively changing young lives, now and in the future, providing career pathways to in-demand fields right here in Iowa," says Teri Vos, director of the work-based learning program. "Thank you to the high school students, employers and all partners creating these valuable experiences."
The work-based learning program is funded in part by a grant from Future Ready Iowa, with additional guidance and support from Iowa Workforce Development throughout the expansion of work-based learning in the region. It is a collaborative community project whose participants currently include area educational institutions and employers.
The following are in the 2020-21 program:
Welding Apprenticeship
Brendan Van Gorp — Co-Line Manufacturing
Matthew Lunsford — LDJ Manufacturing
Jayden Jansen — Vermeer Corporation
Silas Vanderhoff — Vermeer Corporation
Colton Downing — Weiler Inc.
Landen Van Heukelom — Weiler Inc.
Engineering Assistant Apprenticeship
Noah Seelye — Pella Corp.
IT Certification, ICE Technologies and Vermeer
Grant Alsum
Elyse Kriegel
William Rasmussen
Vaughn Thompson
Early Childhood Education Certification
Sydney Davis — Pella Early Learning Center
Olivia Van Wyk — Pella Early Learning Center